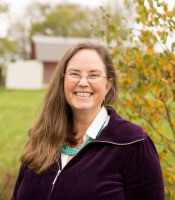 Lee Smith​​​​
 Interim Head of School joined our staff in 2015. She has worked extensively with elementary and adolescent students in both Montessori and traditional public settings. She has an AMI elementary diploma from the Montessori Institute of San Diego, and completed the AMI/NAMTA Orientation to Adolescent Studies at the Hershey Montessori Farm School in Ohio, where she spent two years as a residential staff member and instructor. Lee is passionate about sustainable agriculture and animal husbandry, and has worked on a variety of farms to pursue this interest. She has been involved in the Montessori Model United Nations and the Connecticut River Salmon Association. Most recently, she worked as a Montessori guide in New Hampshire.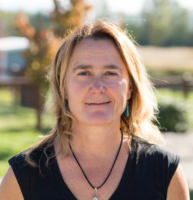 Lisa Melia
Learning Support holds a primary (2-6 years) diploma from AMI and a Bachelor of Science degree in Environmental Science from Huxley College, Western Washington University. Her formal teaching experience includes environmental education with elementary students, and English as a second language with various age groups in Spain. She has also worked as a case manager for Big Brothers/Big Sisters. Lisa lived and worked in Uganda, Africa, for three years, collaborating with community members, park staff, and teachers to achieve sustainable use of resources and improve daily living conditions.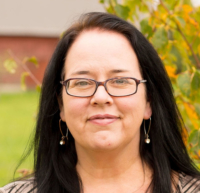 Nancy McNeely
Business Operations Administrator joined the staff in 2015 and brings numerous years of administrative experience, many from specifically working in schools. She was an active parent volunteer for 12 years in several Bellingham public schools. Nancy has also owned her own small business, assisting business professionals in many fields, including property management and construction, as well as education. She has experience with graphic design, customer service, and event planning. Nancy's oldest daughter attends the University of Portland, and her son goes to Whatcom Middle School.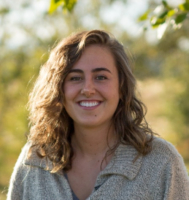 Raven Hinson
 Administrative Assistant She holds a Bachelor of Art degree in Human Services from Woodring College of Education, Western Washington. She has more than 9 years of experience working with young children, knows American Sign Language and is passionate about Deaf culture and the community. She has a passion for learning and watching children explore the world around them.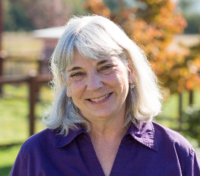 Kaye Lubach
Children's House Teacher received her AMI diploma from the Montessori training center in Portland, Ore., in 1987. Since then, she has worked in numerous educational environments, both in AMS and AMI Montessori classrooms, as well as traditional programs. She brings an extensive background in music and music education for children, and holds a PhD in Ethnomusicology from UCLA. Kaye also received a Fulbright Fellowship to study in Mumbai, India, where she lived for a year. Most recently, she worked as a director and teacher for EarthSong Education in Kitsap County, and a music teacher for Discovery Depot Montessori and Montessori Schoolhouse of Tracyton, both in Bremerton.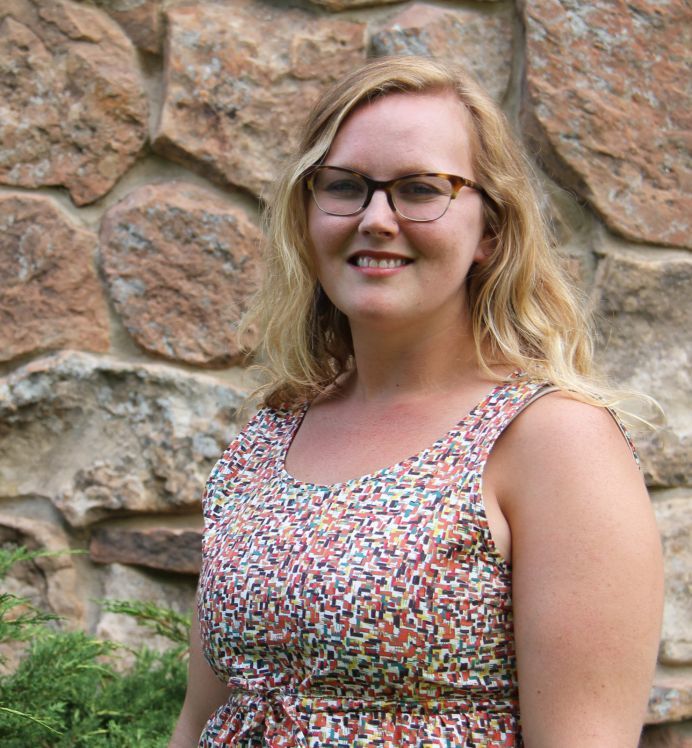 Amber Nipp
 Children's House Teacher received her Bachelor's of Social Work from Western Michigan University in Kalamazoo, Michigan. In the years following, she worked extensively with at-risk youth, and taught reading and comprehension to children with special needs. She completed her AMI Primary Teacher Training at Montessori Northwest, in Portland, Oregon with Ginni Sackett and Sarah Werner Andrews, and received her Master's of Education with a specialization in Montessori Education in the fall of 2014.  Immediately following training Amber took a position in Fort Collins, CO, as a founding teacher at Fort Collins Montessori School, a public charter offering AMI Montessori education to the Northern Colorado community.
Annika Berry ​

Lower Elementary Teacher
rejoined our staff in 2013. Annika worked as Classroom Assistant in our Children's House during the 2010-11 school year before moving to Portland, Oregon, where she completed her AMI Elementary Montessori Diploma at the Montessori Institute Northwest. In 2010, Annika graduated from Western Washington University, Fairhaven College. Her background includes working as an Interpretive Ranger for the USDA Forest Service in Forks, Washington, and as a volunteer for the Nooksack Salmon Enhancement Association, teaching stream ecology to high school students.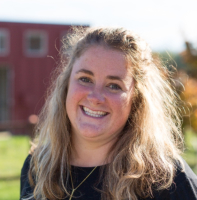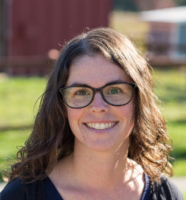 Lana Moore ​

Upper Elementary Teacher
  joined our staff in 2017. Lana has a BA in Mathematics-Computer Science from the University of California, San Diego. She received her AMI Elementary Diploma from the Montessori Institute of San Diego, and is working toward her M.Ed. in Montessori Education from the University of Loyola, Maryland. Her prior experience includes assisting in a Montessori Elementary classroom, teaching handwork to people of all ages, giving educational tours at a history museum, and volunteering as a Girl Scout leader. In her spare time, she enjoys reading, writing, art projects of all kinds, playing the ukulele, and exploring the outdoors with her family.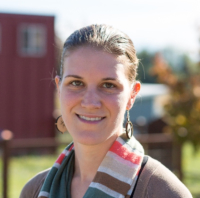 Audrey Alf
 Classroom Assistant brings with her a wealth of experience working with very young children and elementary children. She most recently worked for the YMCA as a toddler teacher, and before that was a teacher at another local childcare facility. Audrey also worked for Bricks and Beyond in an after-school setting assisting with LEGO robotics tools and programs. She holds a BA in Theatre Arts from Western Washington University.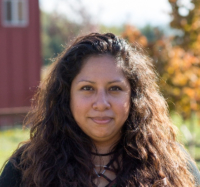 Gina De Figueiredo
 Classroom Assistant joined our staff in 2015 and brought with her a great amount of experience working both with children and in various administrative positions. Prior experience working as a preschool teacher, speaking three languages (English, Spanish and French) and talents such as sewing and photopraphy make her a great match for the Grasshopper classroom.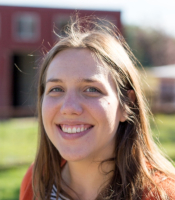 Kristen Hopkins
Classroom Assistant joined the staff of PMM in 2013 and has more than nine years of experience working with children of all ages. Her past experience includes work as the Aquatics Director for the Bellingham Athletic Club, where she handled all aspects of the swim lesson program. Kristen holds an associate degree from Whatcom Community College.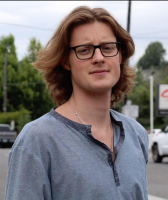 Tim Elliot Classroom Assistant  was born and raised in the Pacific Northwest. He received his Bachelor's Degree in Intercultural Studies from Biola University in Southern California, and has since worked for the Transportation Security Administration, the United States Post Office, and Childcare Worldwide. He has spent time living in Hawaii, New Mexico, and Uganda, and is now firmly planted in Bellingham.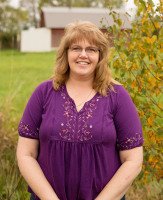 Rena Churchill
Flex Assistant has been with Pioneer Meadows since 2008. Her background includes working with children with developmental disabilities, and working for the Whatcom Center for Early Learning. Rena is a parent of a former student, and and now works in all the classroom environments to provide support. She also helps in the office when needed.
Jennifer Chapman
 Flex Assistant holds an Associate in Arts degree from Whatcom Community College in English and Art, and she will be attending Western Washington University in the spring to complete her Bachelor's Degree. Jen previously ran her own small business, and has also worked as a customer service representative for several local companies. She greatly enjoys  spending time with children, including her 11-year-old step daughter. Jen writes for the Volunteer Center of Whatcom County, and runs a local crepe stand at festivals all over the county in the summertime.
Interested in working on our TEAM?


Pioneer Meadows Montessori continually accepts AMI Teacher resumes at all levels.  

Additionally, PMMS  welcomes applicants interested in joining our collegial and dedicated faculty and staff to submit resumes to be kept on file for future consideration. Ideal candidates are creative, motivated individuals who can work in a dynamic and demanding learning environment. The atmosphere is congenial and professional, with opportunities to grow. We are dedicated to our children and seek others with similar passion to join our vibrant and diverse community.
 
If you are interested in possible future positions, please email admin@pmmontessori.org  or send a cover letter and resume to: PMMS 2377 Douglas Road, Ferndale WA 98248